Meet all of our fantastic Tiggerific Travels Agents. Each of our agents has been hand picked for their unique knowledge of Disney travel. All of our agents are graduates of the Disney College of Knowledge and have taken multiple trips to various Disney destinations.
Brandi Tryon
Owner
As the founder and owner of Tiggerific Travels, it is my desire to share my love of Disney with others. Some people think that planning a Disney vacation can be overwhelming. It's my goal to make it as easy as possible for you! From dining reservations to minute-by-minute detailed itineraries, I can customize your dream trip to your needs and wants. Since I take more than just one trip to Disney World a year, I can help you plan a Tiggerific vacation! Whether it's a trip to Walt Disney World Resort, Disneyland, Aulani, a Disney Cruise or Adventures by Disney vacation, I am ready to answer all of your questions.
Contact me at brandi@tiggerifictravels.com to get started today!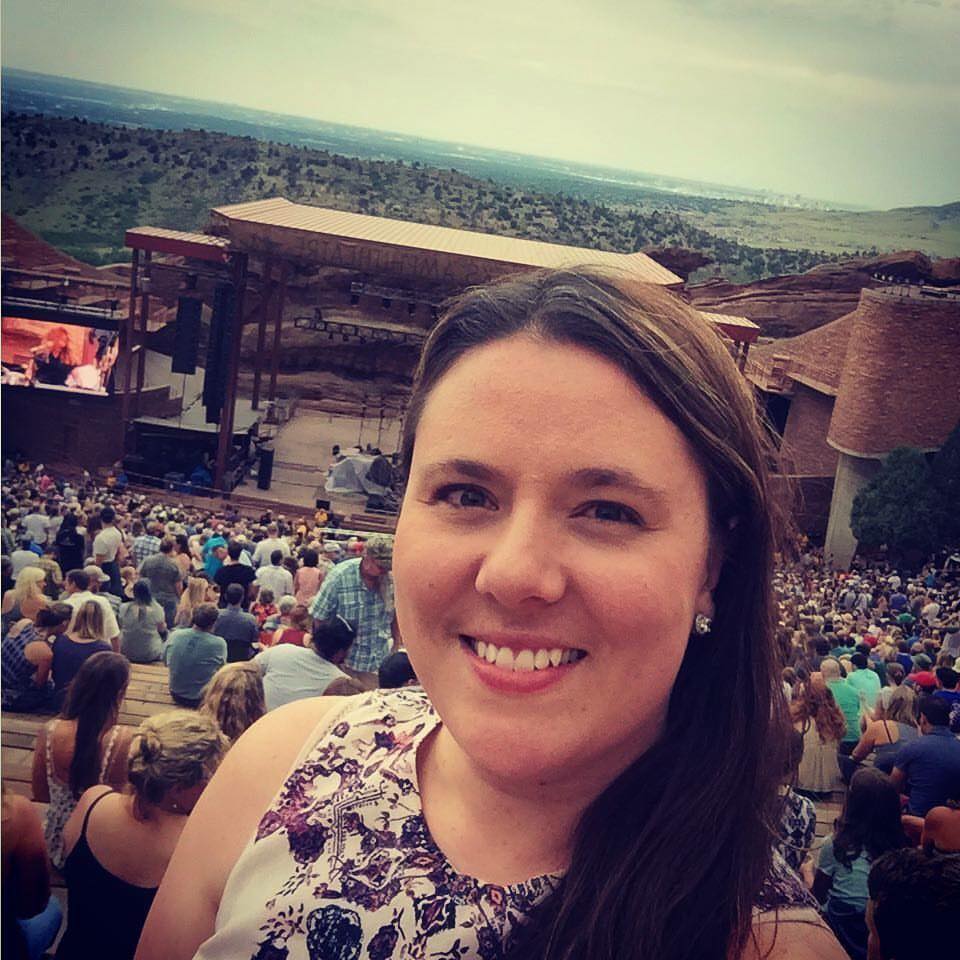 Heather LaPuma
Agency Manager
My first visit to Disneyland was just before my first birthday. I've had a love affair with Disney Parks ever since. With over 25 visits to Disney Parks under my belt and a former castmember of Walt Disney World Resort, I know the parks like the back of my hand. Let me bring my expertise together with your dreams and I will help you plan your perfect vacation immersed in the magic. Whether you want to travel to Walt Disney World Resort in Florida, plan a visit to Disneyland Resort in Southern California, or set sail with Disney Cruise line, I'm here to help you every step of the way. As an avid world traveler I can also help you plan your magical vacation to Europe, the Caribbean, Hawaii, Colorado/Ski Vacations, California Wine Country, and other travel packages around the world. Let's get planning today!
Contact me at heather@tiggerifictravels.com.
Samantha Ballard
Senior Agent
I absolutely love making families' dreams come true!! I have been visiting Disney World since I was 5, for a total of about 15 times over the years. I love making memories there so much that I even spent my honeymoon at Disney World!! I believe that the world is so fast paced now, that every minute we can spend with our loved ones is to be cherished. That's why I know I can make your vacations memorable and magical!! I will put into your vacation the same amount of time and consideration I know to be important to my own. I have traveled to Disney World, New York, Boston, Baltimore/Washington D.C, Gatlinburg TN (Smokey Mountains), the Rocky Mountains, Ireland and Scotland. I am also an elementary teacher, and know the importance of considering special things for children to do too! I love children and seeing them smile!! Making lasting magical memories with my family is one of the most important things to me. Let me help make your family's memories magical too!!
Contact me at samantha@tiggerifictravels.com.
Angela Rosillo
Senior Agent
Let me help you to plan your dream vacation! I have experience planning for individuals, couples, families, groups, young and young at heart. All of my life I have been involved in customer service in one way or another. I have been on both the giving and the receiving end of outstanding customer service, and I know what it takes to outshine expectations time and again. I am extremely knowledgeable about all things Disney, and love to share this with everyone! My own Disney experiences have given me first-hand knowledge of the inner workings of the parks and resorts, and I will put that knowledge to work for you!
Please contact me at Angela@tiggerifictravels.com.
Jolene Guffey
Agent
I have been a Disney fan my entire life! Weekday afternoons and Sunday evenings of my childhood were spent singing along with the Mouseketeers, the Mickey Mouse Club, and The Wonderful World of Disney. My first magical visit to Walt Disney World was in 1974, and as we've taken our children over the years, we've seen the World grow from just the Magic Kingdom to Epcot, MGM (now Hollywood Studios), and finally Animal Kingdom. My family has been eleven times in the past nine years, and we have continued a lifetime of memories. I am so happy to be an agent with Tiggerific Travels. From reservations, Fast Passes, character meet and greets, and personalized daily itineraries, I will help you plan your magical vacation. The fun part of this for me is that I love doing it! I have planned trips for honeymoons, couples, large families, and families with children (princesses as well as pirates of all ages). I know there is something at Disney for everyone, and it would be my pleasure to help you plan a perfect Disney vacation. Living in the foothills of North Carolina, I can also help you plan a trip to the mountains of North Carolina and Tennessee as well as the beaches of North and South Carolina.
So contact me for a free quote at Jolene@tiggerifictravels.com and we will start planning your magical vacation today.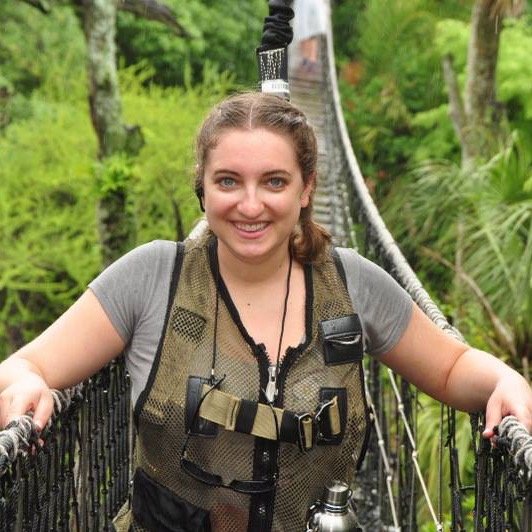 Annie Hayden
Agent
My specialty is booking Walt Disney World vacations. In the past year I've made 5 trips to Disney World and I keep discovering new tips, tricks and experiences each time! I have stayed in 6 different resorts and eaten at over 40 different restaurants on resort property. I even once did an Ultimate Tour of the Magic Kingdom on 24-hour day and experienced every attraction, parade, show and character meet within 22 hours and 6 minutes! If you book a trip with me, you can rest assured you've got an competent Disney enthusiast who is committed to making sure you get the most out of your vacation. I love helping people save money, stay up to date on resort news, and make memories with their loved ones. Contact me at annie@tiggerifictravels.com.
Amber Johnson
Agent
I love Disney! Growing up, I was fortunate enough to travel three times to Walt Disney World and twice to Disneyland with my family. I fell in love with Walt Disney World instantly during my first trip when I was 8 years old. I am blessed with an amazing husband who has also fallen in love with everything Disney after our Disney Honeymoon in 2007. We have returned to Walt Disney World 8 times since and many more to come! I love helping others plan their vacations to Disney! I have vacationed to Walt Disney World during several different seasons like Halloween and Christmas and can share my knowledge on the amazing special events Disney has to offer during these times. Whether it is a get away with your spouse, a family trip or a large group gathering, I would be more than happy to help!!
Contact me at amber@tiggerifictravels.com.
Talissa Becnel
Agent
I am a complete Disney fanatic. I planned my family's first trip back in 2003 and had no idea what an effect it would have on me. Some call it obsession, I call it passion! I've traveled to Disney with and without children. I know the ins and outs of a romantic vacation for adult and know all the tips and tricks for traveling with small children. Now that my kids are older, we have even more fun visiting the Walt Disney World Resort. There is nothing like sharing the most magical place on Earth with the people that mean the most to you. I would love to use my knowledge and past experience to help make all of your dreams come true. Whether you are young or young at heart, there is truly something for everyone at Disney. Let me plan a trip that you and your family will never forget!
Nikki Huggins
Agent
I love to go on vacations with my family and have always loved all things Disney! I have traveled to Walt Disney World as a kid, a teenager, an adult, and a mom, each experience has always been a little different and there is truly something there for all ages to enjoy. I love the magical feeling of walking down Main Street, I love the look of excitement on my kids' faces when we meet a favorite character and where else can you wear Mickey Mouse ears all day and no one ever questions you? Walt Disney World is truly a magical place. I would love to help you plan your next family vacation to Walt Disney World. I love to talk Disney and share all the tips and tricks I have gathered over the years with my clients. I can make daily itineraries, recommend restaurants and resorts, make all your dining reservations and provide plenty of park tips! As always there is no cost for my services!
Contact me at Nikki@tiggerifictravels.com.
Kevin Ogilvie
Agent
I have had the good fortune to travel all around the world, and my favorite place to go is Disney! My appreciation for Disney began with my first trip, while in high school in 1991. I knew right then, that I loved going to Disney, although it would take me another 12 years to get back. My wife and I took our honeymoon to Disney in 2007 and from then on, my wife was hooked, too! Fast forward 10 years, 2 kids, and 7 trips and that leads me to helping you! My goal is to help you experience the joy and wonder that my family feels every time that we visit Disney. I am here to help you have the best Disney vacation possible, whether that be answering any questions you might have, planning dining and special events, obtaining Fastpasses, or anything else that might pop up along the way. Let me use my FREE services to help you plan the best Disney vacation for your family!
Please contact me at kevin@tiggerifictravels.com.